Welcome to TVR True Vintage Revival Europe
TVR is indisputable one of a kind.
It is one of the finest hand made micro-production in the world of eyewear.
Entirely designed and made in a village in Japan by the the best craftsmen the eyewear industry has to offer.
TVR is hard to find and sold only in the top independent optical stores around the world.
A piece of soul into a pair of eyewear
There are no rocket science tools or methods used in the making of True Vintage Revival (TVR) eyeglasses. Known as the home to handmade eyeglasses, Sabae, Japan has created a positive impression to connoisseurs of the industry as a breeding land for talented artisans who have developed their skills and an eye for precision that are said to be better than machines. And here's where every piece of TVR eyeglasses are made.
Using mainly hand tools that are passed down from master to apprentice, most of these museum-worthy pieces carry some of the most prolific history in eyewear evolution. Vintage design features are greatly highlighted in the making of the TVR classics. These include the keyhole-bridge, functional spear rivets, 7-barrel hinges, and miter cut techniques that are boldly executed with the unrivalled skills and technical know-hows. Piece by piece, every one of a TVR eyewear is honed with decades of expertise by selected artisans from Sabae.
Each pair of glasses starts with the "Datum Expression Size" technique, a specialized measurement method commonly used during the 50s in Japan to obtain the subtle balance of the eyewear. TVR also refers to only original templates and blueprints in the creation process of these first-class traditional optical frames. Once the frame takes shape, the craftsmen will begin adjusting every little details with intricate care and precision.
It is easily overlooked that what is now called vintage was once brand new. As TVR continues to bring forth authentic vintage styles with traditional skills, iconic designs and high-quality materials, we are also paving the way for classic vintage eyeglasses to once again be mainstream through true vintage revival.
The Making of TVR
1) Zylonite/Celluloid sheet is cut according to size and datum holes are created on each piece.
2) The Zylonite/Celluloid piece is heated to the right temperature and bending process for the shape and curve of the bridge takes place.
3) After cutting out the shape of the lenses, the outer rim of the front is cut out with precision.
4) As the frame takes shape, several pieces at a time are tumbled in a drum of pumice (soft stone and plastic chips used as an abrasive) and small wood pegs. The bits of wood and stone grind against the fronts to smoothen the rough edges the traditional way.
5) Nose pads are added alongside the 7-barrel hinges and rivets on both sides of the front.
6) Both ends of the front and temples are edged to specific degree using the miter cutting technique.
7) A hole is made on each temple for the 7-barrel hinges. Once the 7-barrel hinges are inserted, two small holes are punched through for the rivets. The pieces are put together into a complete frame.
8) The frame is placed atop a traditional heater. Once its heated to the right temperature, the temples are bended to form a suitable curve.
9) The last step is to stamp the brand's trademark on the inside of the frame and the perfected True Vintage Revival (TVR®) is presented to our customers.
Sawada Yaemon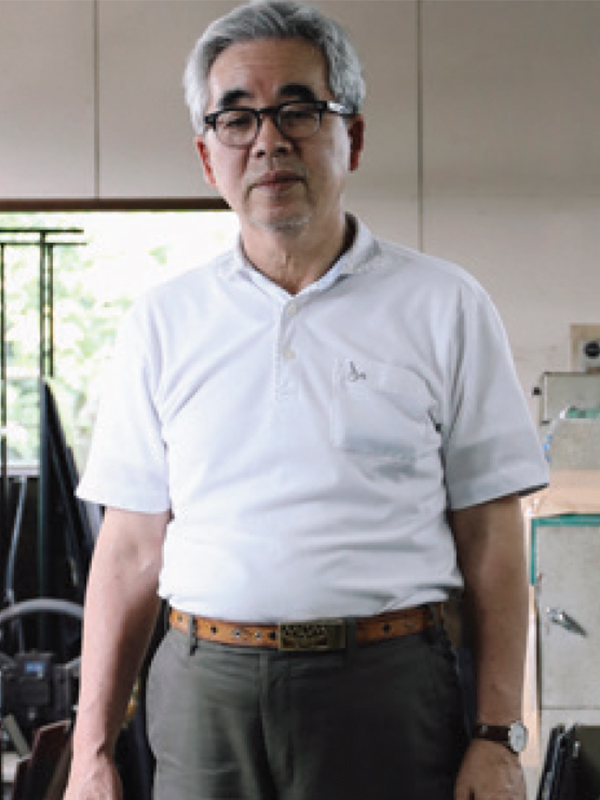 Coming from a family of master craftsmen whose heritage dates back to the Edo period, Sawada-Yaemon holds strongly to his multi-generational reputation in eyewear production. The Yaemon family is the first to perfect the iconic ARNEL® shape using traditional measurement techniques.
TVR®504
TVR®505
TVR®Arnel
Onami Eizo
Onami Eizo is the genius behind the novel Woody Carved collection. The 66-year-old master craftsman believes in having a good eye and a strong taste for market demands. He is passionate about educating and designing eye-frames that are inspired by vintage movements.
TVR®504 Wood
TVR®505 Wood
Yamada Mitsukazu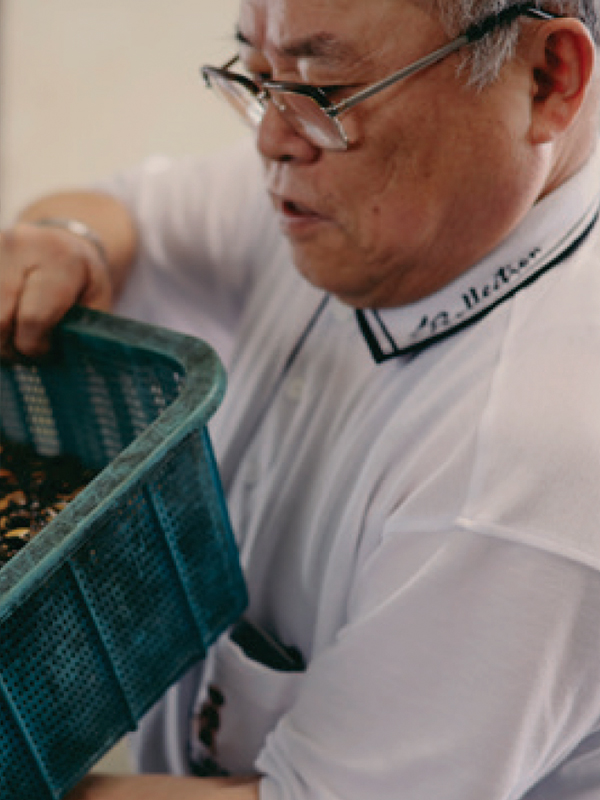 77-year-old Yamada Mitsukazu has spent over 60 years practising the most authentic art of eye-frame-making. His craft is inimitable as he produces some of the most desired Celluloid frames using the same old techniques used in the last century.
TVR®501
TVR®511
TVR®512
TVR®513
TVR®516
TVR®519
TVR®520
Yamada Mitsukazu
Kanamaru Harumi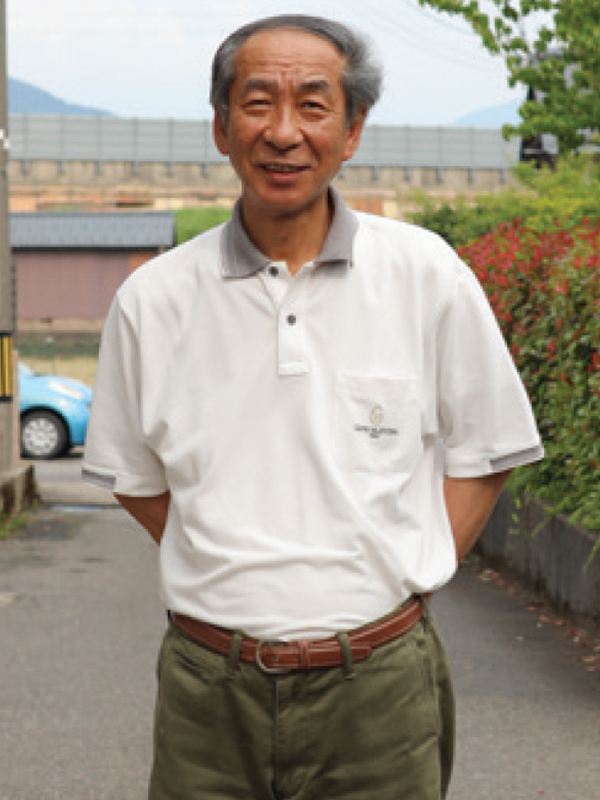 An expert in soldering techniques, 66-year-old Kanamaru Harumi has over 50 years experience in SPM metal frames. The master craftsman continues to share his experiences to his upcoming apprentices in hopes to preserve this fading technique.
TVR®514
TVR®515
TVR®517
TVR®518
TVR®521
TVR®522
Tamamura Satomi
The 67-year-old master craftsman began making handmade SPM and Celluloid frames more than 50 years ago. After recovering from some health issues a decade ago, Tamamura Satomi makes a comeback with his impeccable intricate detailing works.
TVR®514
TVR®515
TVR®517
TVR®518
TVR®521
TVR®522
TVR®523
TVR®524
The story of TVR® begins in a small city in Japan
Over 90% of eyewear frames sold in Japan come from Sabae City, Fukui Prefecture, Japan. Sabae is known for inventing the concept of nose pads and developed the use of titanium frames in the 1980s. With a history of eyewear production and frame manufacturing that transcends generations, Sabae represents the history of handmade eyewear in Japan itself. It all started during the Meiji era when Masunaga Gozaeman introduces frame-making technology to Sabae City. The industry began as an off-season side job for agricultural workers, but demand grew stronger following World War I. In late 1930s, approximately 1.5 million celluloid eyeglasses were produced annual in Sabae.
People in Sabae have always been patient and conscientious, and these are exactly the qualities needed for the intricate and painstaking work especially in making handmade eyewear. One of the characteristics of Japanese craftsmanship is a kind of profusion of detail. There is a tendency to pay extraattention towards the minutest of details.The spirit of Japanese artisanal craftinvolves spending a copious amount oftime and effort to get the byproductexactly right. The economics of theproduct are not so important as for thesefolks; the aim is to product somethingfaithful to the fundamentals of the craftand its authentic designs.
From getting the shapes right to filing every sides and edges, the veterans form the bedrock in perfecting the art of eyewear making. There is a kind of handmade beauty that simply cannot be achieved with even the most advanced technologies. It is something artisanal -a mastery quality- that can only be created in Sabae. The mastery of its handcraftsmanship is passed down from fathers to sons, masters toapprentices. This custom has since become the keystone to the unrivalled quality and sophistication of high quality handmade eyewear. Up to this day, similar technical methods andtraditional tool handmade expertise arestill being adopted in the making of each eyepiece.
Piece by piece, every one of a True Vintage Revival (TVR®) eyewear is honed with decades of expertise by selected artisans from Sabae. Fired up with a passion to revive classic designs from the golden classical eras, TVR® sets its eyes on two things; genuine quality and authentic vintage designs. Original templates and a collection of blueprints, the first-class traditional optical frames are made using the Datum Expression System. It is a creation process passed on from generations to select artisans with a superior commitment to quality.
TVR© uses only these time-tested methods to create "revivals" of its classics frames. Vintage design features are greatly highlighted in the making of the TVR® classics. These include the keyhole-bridge, functional spear rivets, 7-barrel hinges, and miter cut techniques that are boldly executed with the unrivalled skills and technical know-hows, particularly from the Yaemon family of master hand-craftsmen whose family started the production of Celluloid (plastic) frame glasses in 1953. Having spent over 60 years producing high quality handmade Celluloid frames, this family-owned old factory is one of the very few factories existing in Sabae that produces handmade eyewear. And with very limited pieces produced by hand every month by these artisans, TVR® promises a delivery of a true vintage piece that will stand the test of time.